3rd & 4th Class
---
Dance
In 3rd and 4th class on Monday we are busy doing dance. We are always learning cool moves with our amazing teacher Elaine. It is so fun and I think I speak for everyone when I say it's one of the best days of the week.
By Elizabeth Robinson
Silhouettes
For Art we made Silhouettes. We blended in the lightest colour, then it gets darker. We then waited for it to dry. The next week we painted a branch and an animal on it. That is how we made our Silhouettes.
By Lily Sherry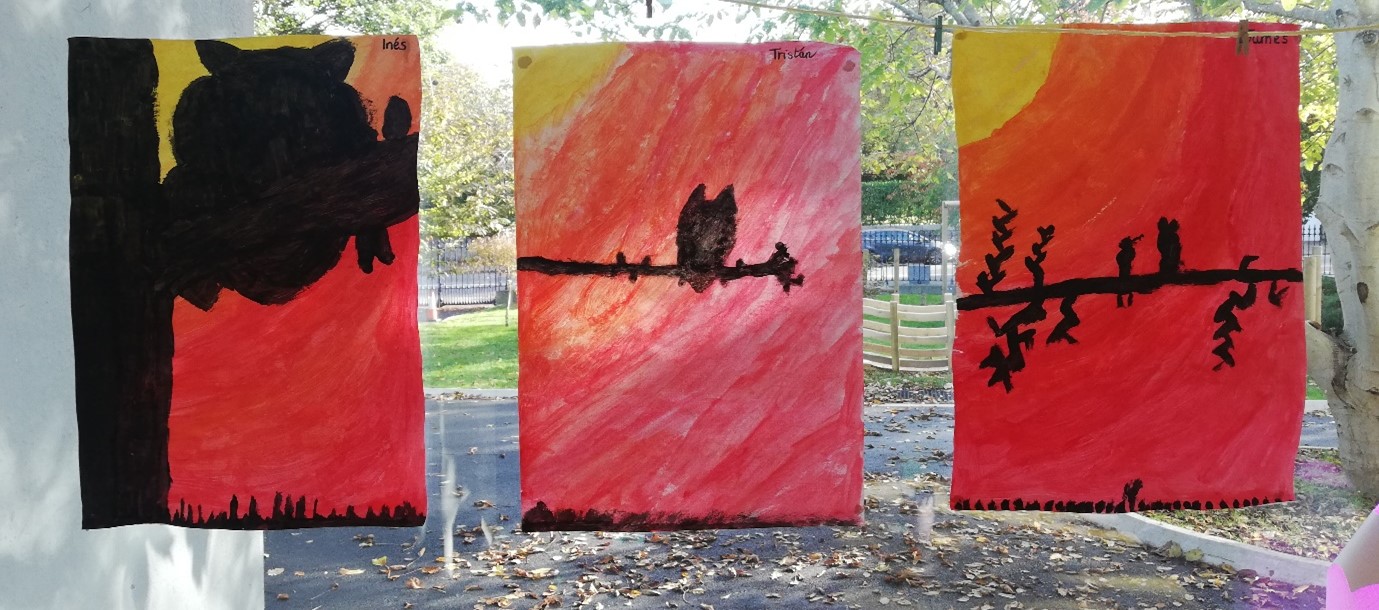 Persuasive Writing
We learned about Persuasive Writing in October. We tried to sell Haunted Houses. Some people wrote very grim stuff. If your house got sold you would get a dojo point. I loved everyone's house; they were amazing. Everyone read their sheet.
By Ross Pickering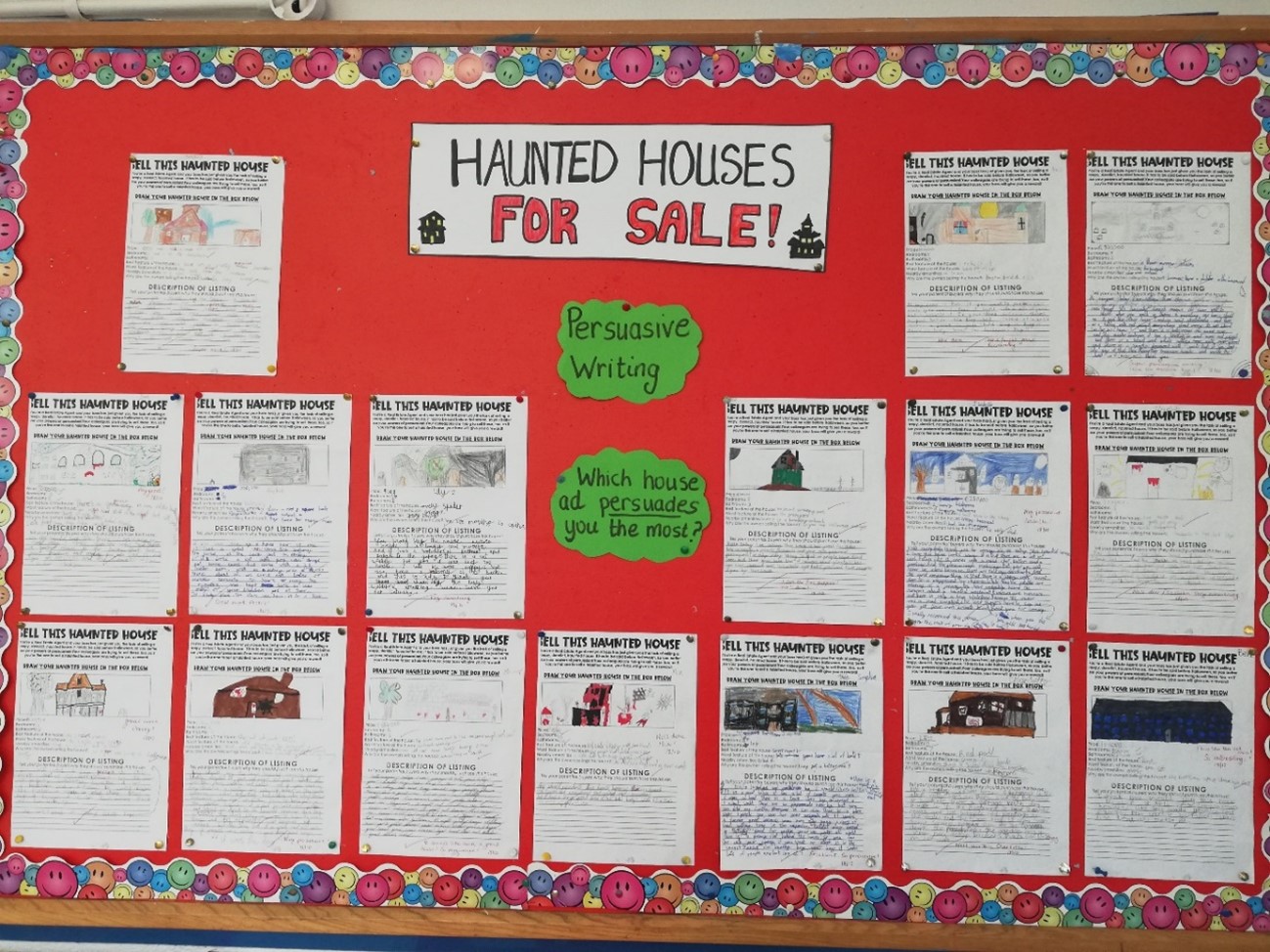 Trim Trail
I love the Trim Trail and everybody else loves it! It has so much cool stuff to do like bars, wavey bridge, tyres and we even got a new sand pit and wobbly bridge! We all have so much fun!
By Inés Forde Forradellas
Imagine Competition
Everybody did an amazing drawing full of imagination. It's a competition and there are three stages, credit union, regional and international. We still don't know who made it to level 2 but we were so excited for who wins. It was really fun to do.
By Tristán Forde Forradellas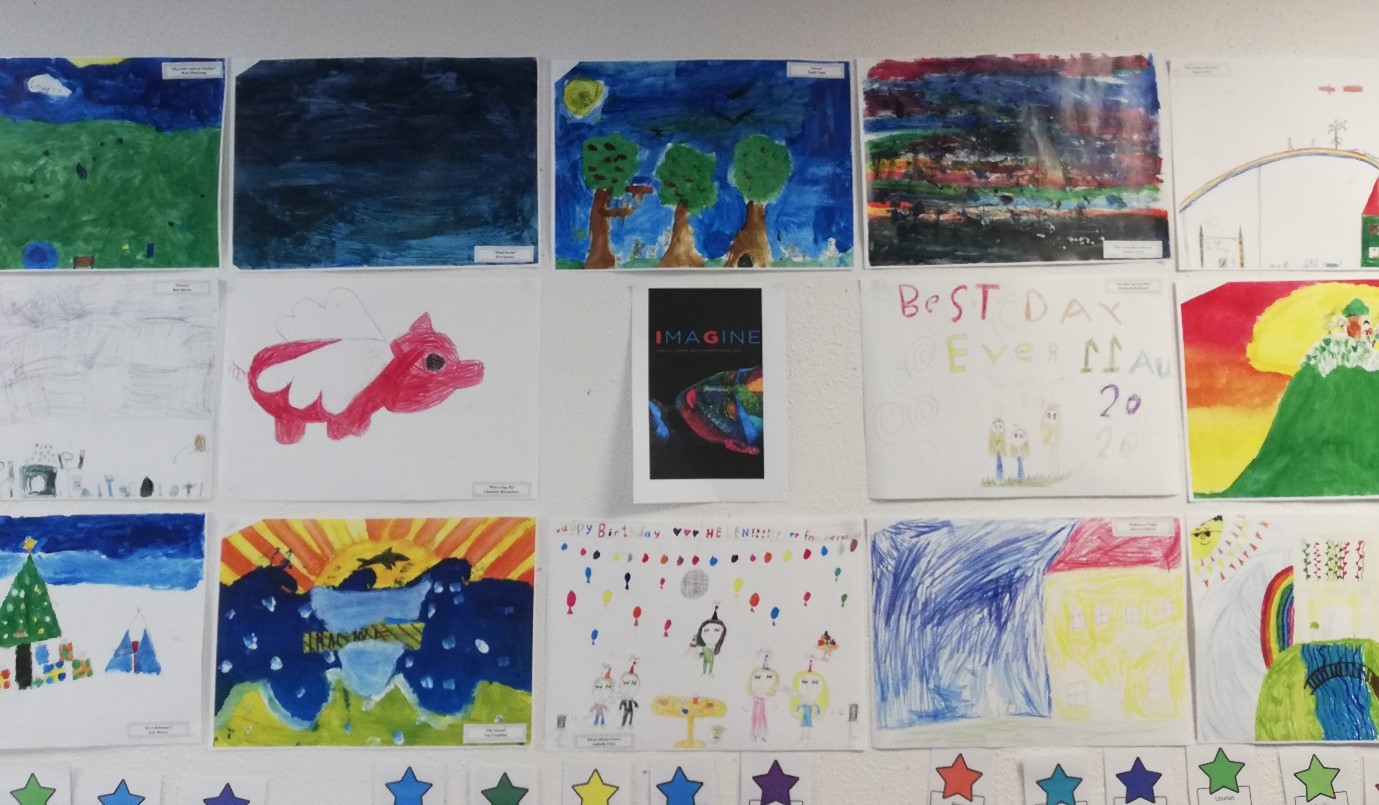 Hot Chocolate
In 4th Class we had a goal if we learned all our time and times tables, we get hot chocolate! 3rd Class have worked very hard following our classroom rules. To celebrate learning our Maths work and having great behaviour we got hot chocolate on the Friday before Mid-Term!
By Mia Kelly